I am very much excited for Christmas break--and I have a ton of books on my to-read list to celebrate the end of the semester. (It's those free kindle classics, guys. I have a problem.) Though school hasn't completely shoved my reading out of the way--the YA section of the campus library has kept me busy, mostly with
A Series of Unfortunate Events
books and some Neil Gaiman--I do miss the freedom to read whenever I want. (oh, those good old days of freedom!)
Here are some of the books I'm planning on devouring during break: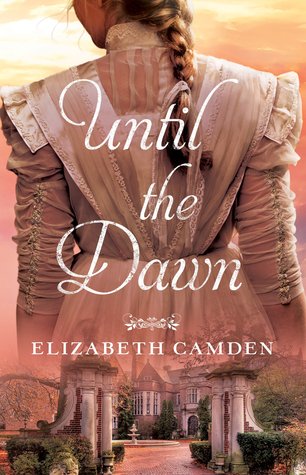 Until the Dawn by Elizabeth Camden.
I just got this one in the mail a few days ago, and I'm considering it my treat for when I finish finals. Elizabeth Camden's books rarely disappoint, so I can't wait to dive into this one.
Father Brown: The Essential Tales by G.K. Chesterton
I picked this one up at a used book store a few months ago, but it has laid unread on my bookshelf for far too long. I haven't read any Father Brown mysteries (although I've seen a few of the television episodes) but I have rather high expectations, which, quite honestly, is never a good thing...
The Man Who Knew Too Much by G.K. Chesterton
Hey, who says I can't have two Chesterton books on the list? Besides, this one was free on kindle...
A Singular and Whimsical Problem by Rachel McMillan
Look, a novella with my blog title! I'm practically obligated to read it. (plus, it's about two Edwardian lady detectives. This is appealing.)
Awakening by Tracy Higley
This one is a little iffy, since if I make it to the library this one might get pushed on to the back burner, and it is longer than what I usually like to read on my phone. Still, I enjoy the ancient history flair that Higley brings to her books, so I'm curious to try this one, which takes place in both modern times
and
the ancient world.
There are a few other ebook classics by more obscure authors I may tentatively try, but it depends on how busy this Christmas season gets. Have any of you any particular December reading plans?