Two
Top Ten Tuesdays
in a row! Most of these answers are actually from children's books, because, believe it or not, most child protagonists are from children's books. Who would have thought? Anyway, I loved this topic (though I have a feeling some of my answers will be common among my fellow bloggers) so here is a list, in no particular order, of child characters I'd love to see as adults.
Ten Childhood Characters I'd Love To Revisit As Adults
#1 Pretty much every American Girl ever.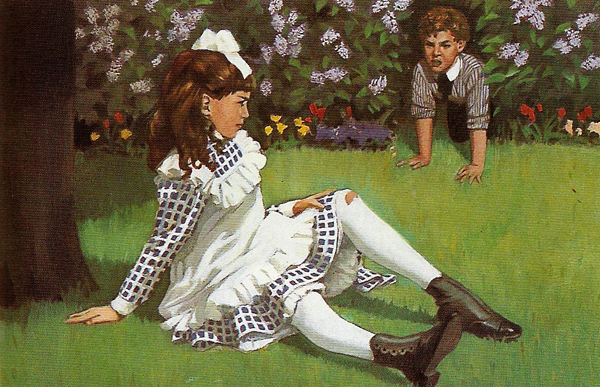 I could actually fill up this entire list with Felicity, Samantha, Kit, Addy, Josephina, Molly, and the rest of those delightful girls I grew up with. Seriously. (Especially Felicity and Samantha. I mean, the American Revolution is only starting in the Felicity books- there's a whole lot of material for more adventures! And I totally have a headcannon that Samantha was on the Titanic. But what else ensued while she was aboard, I don't quite know.)
#2 Mary Lennox
Does she marry Dickon? What about Colin's relationship with his father? Do Colin, Dickon, and Mary get involved in World War I? I need to know these things.
#3 Shasta/Cor & Aravis
Well, we know they eventually got married, but I'd love to see what their lives ended up being like five, ten, fifteen years after the end of The Horse and His Boy. I bet their courtship was hilarious.
#4 Sara Crewe
Another heroine of Frances Hodgson Burnett, I really want to know what happens to her—and the other girls at Miss Minchin's.
#5 Tom Sawyer
Actually, on second thought, do I really want to know?
#6 Ramona Quimby
One of my childhood favorites. I always loved the Quimby family and want to know what other sort of mischief an older Ramona would get into.
#7 Junie B. Jones
Another I grew up with, thanks to my second grade teacher who read them aloud to us in class.
#8 Violet, Klaus, and Sunny Baudelaire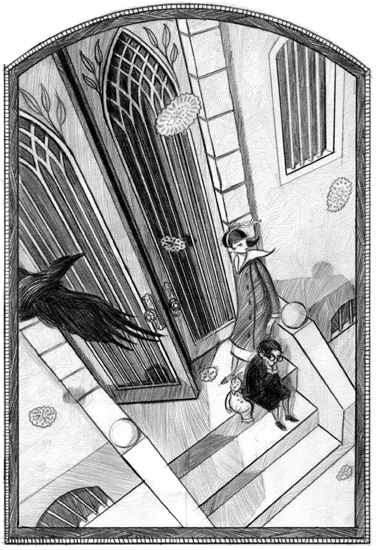 Because I need to know what happens after "The End." (Incidentally, is anyone else ridiculously excited for the Series of Unfortunate Events Netflix series coming out??? I might get Netflix just to watch it)
#9 Flavia de Luce
The one character from an adult novel on the list, this is a (very) new heroine to me. Having only read the first book, I'm not sure what I think about this series as a whole, but Flavia is definitely an interesting character…
#10
The Boxcar Children
Mainly because I'm just bitter that there were SO MANY DOGGONE BOOKS but none of the kids ever seemed to get any older?
Thanks to this topic, I have now been inspired to write slews of fanfiction now (or at least go looking for some). Also, I have just realized while writing this list that there is a huge absence of Louisa May Alcott characters, due to her tendency to write about characters' childhoods and their adult lives. Thank you very much for that, Miss Alcott. It is appreciated.